Top Ten Tuesday was created by The Broke and the Bookish in June of 2010 and was moved to That Artsy Reader Girl in January of 2018!
Happy Tuesday Booklovers!! I thought it would be cool to start doing the Top Ten Tuesdays. This week's prompt is Bingeworthy TV shows/Amazing Movies. After reading, TV and movie-going are probably my favorite pastimes. My Dad got me into TV when I was younger and movie going is something I love doing. My favorite magazines are the Winter, Spring and THE SUMMER movie preview by Entertainment Weekly. I get out my planner and a highlighter and just map out all the movies I'm going to see. I usually try to see at least 50% of my list. Award season is one of my times of the year.  If I could pick any job to have it would definitely be in the entertainment world.
This isn't really in any particular order!
New Girl is such an amusing show that I can watch at any time. I think it's one of the best sitcoms ever done. I could honestly watch hours of Nick, Schmidt and Winston interacting.
Criminal Minds is like if I could have a job in the government it would be the BAU. Spencer Reid is also one of my all time favorite tv characters. CM is a great lunch break show because I can just watch any episode and be fine.
Listen, I love animated shows. Have since I was little. Miraculous Ladybug is my freaking jam. I freaking adore Marinette and Adrien. I chased people down at Wizard World Chicago because people were dressed up as characters from ML and I wanted to ask for a picture. No shame.
I'll keep this brief because there's so much I could say about Psych. Watch this show! Gus and Shawn have a friendship everyone should aspire to have. I have a pineapple tattoo for the show. It was a show my Dad and I watched every episode together, it was our show. My sister and I quote it all the time, it's just my fave. I just think more people should watch Psych.
Again, animated shows. Young Justice is one of my most-loved adaptations for DC characters besides the all-powerful Batman: the animated series. Young Justice was ahead of its time and I just love the relationships between the characters. Honestly, a great starter show for getting into the DC universe. Plus, Wally West and Artemis are my OTP forever.
THIS MOVIE IS A STRAIGHT JAM! Currently has second place for the most times I've seen a movie in theaters with 6 times. My fave MCU movie. Cap 2 has a special place in my heart because honestly, you can watch the movie knowing limited things about the comics or MCU and just enjoy the movie. It gives off such hardcore spy/thriller vibes and I love the Russo Brothers for what they did.
Httyd is so entertaining to watch. The books, the movies, and both TV shows are fun and creative. One of my fave young reader/ MG books, I love the changes they made to the story for the movies. I can't recommend HTTYD enough. I have all the build-a-bears, the pops, the books, and one of my prized possessions is my homemade ceramic Toothless lamp.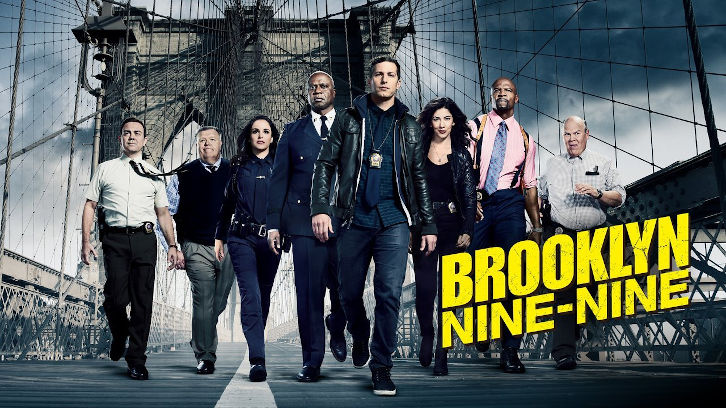 Another show featuring some of my All-Star SNL cast members. Andy Samberg is fantastic in B99. Another great lunch break show. Thanks to NBC for keeping this show going. Holt, Gina and Charles are my people. Watch B99!!!
I don't watch football, at all. But Remember the Titans is my favorite movie. Seriously I can quote the whole movie. "Attitude reflects leadership, Captain" was my senior quote. All star cast too, Denzel, Opie from Sons of Anarchy, little Hayden Panettiere, Turk from Scrubs, based on a true story.  I'd recommend this movie to anyone.
Black Panther is my FAVORITE comic book character, so when this came out I was counting down the days until I could see it. This was my most seen in theater movie with 7 times. This movie was amazing and I think it's amazing that this movie with so many Black actors did so well when people said it wouldn't. I just love this movie!!
Well that's it friends, as you can see I have a lot of thoughts on a lot of movies and TV shows. What are some TV and movies you would recommend, I'm always ready to find new things to watch!! 😊