Top Ten Tuesday was created by The Broke and the Bookish in June of 2010 and was moved to That Artsy Reader Girl in January of 2018!
Happy Tuesday Book Friends! Another bookish Tuesday is upon us and it's time for Top Ten Tuesday. This week's theme is Hidden Gems. Books that haven't been talked about as much or haven't been marketed as strongly. I have such a weird book taste that honestly this list is just all the books I want more people to read. If any of these books look interesting to you and you decide to read them, come chat me up! I love bookish chats.
Days of the Dead- Kersten Hamilton
This book actually comes out Today! This book means so much to me and I'm so happy I stumbled upon it on Edelweiss. I wish more people know about it and I hope everyone reads it!!! It's MG, but honestly, anyone can read it. I also posted a review for it Here.
All the Books by Cinda Williams Chima.
I legit bought The Warrior Heir 12 years ago at my local Borders, and she's still probably one of my favorite authors. I have every one of her books and I don't think enough people read her stuff
11/22/63- Stephen King
I read this book when I should have been shelving at work and it's my favorite Stephen King novel I've read. I think it was so cool how he had a time travel book and what happens when you keep messing up in the past and how that affects the present. 10/10 would recommend. Also JFK conspiracies so yeah it's interesting
The Last Namsara- Kristin Ciccarelli
I know this was a read people either loved or hated, but I loved it. Seriously dragons and dragon hunters. I'm sold, of course. Read in one sitting. It's in my top 10 of 2017.
The Bear and the Nightingale- Katherine Arden
This now one of my all-time favorite books. My go-to reread for a reading slump. Vasya is my favorite female character. And I just wish more people read this book. Russian fairy tales are becoming my whole life
.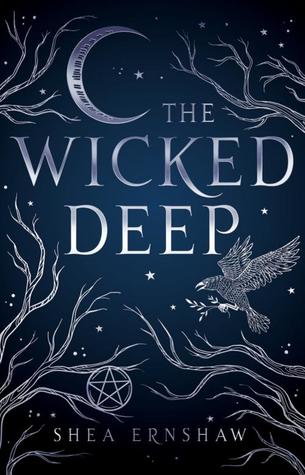 The Wicked Deep- Shea Ernshaw
If you follow me on my personal twitter @melzapel before I started my bookish one, you'd probably see that I tweet Shea Ernshaw a lot. The Wicked Deep just breaks my soul. I adore that book. Got my sister into it and she loves it now too. Listen Hocus Pocus meets Practical Magic. That's all I'm saying.
How to Train Your Dragon Series- Cressida Cowell
The books are way different from the movies/tv shows. But it's a good coming of age book I think more kids should read. Plus Toothless in the books talks and he's an asshole and I love it.
Song of the Current by Sarah Tolscer
I really really enjoy this book. Its fun and takes place on a river, and there are pirates, old gods, and goddesses.
Midnight for Charlie Bone- Jenny Nimmo
Another great MG book that basically shaped my middle school years. Welsh magic, a cool academy with questionable old magic families. The Children of the Red King series is wonderful.
Wintersong by S. Jae Jones
Another polarizing read, but Wintersong is just amazing to me. I'm a big music person and I understood everything about the touring season and composing and I think it's just beautiful. I cried when I met JJ last year.
That's all for today friends! What are some books you think deserve more recognition? Any I can add to my long TBR?
Mel