Top Ten Tuesday was created by The Broke and the Bookish in June of 2010 and was moved to That Artsy Reader Girl in January of 2018!
Hey Friends! Halloween is almost upon us. How excited are you? I'm a little upset with myself for picking up a small shift at work. At my old job at the Barnes and Noble, I loved working Halloween because you were allowed to dress up. I don't think I'll be able to dress up in the ER though. Lol. So while I can't dress up for work, I'm going to share with you some of my favorite Halloween movies. Halloween is my favorite time of year and I think it has some seriously fantastic movies that I watch every year, religiously. Here's just a few 🙂
I can't believe I was 6 when this movie first came out. Man, do I feel old. Halloweentown is one my most cherished childhood memories. My sister and I were OBSESSED with these movies. Not so much with the 4th one. (You can't just put Sara Paxton as Marnie and expect me not to notice, Disney) I remember one year they liked didn't really play the movies on Disney Channel and me and Sis were ready to riot. I'm so happy they are on DVD now so I can forever have the movies 🙂
Another DCOM movie that I adored. I grew up watching Sister, Sister and I thought the Mowery twins were just the best. Such a good movie. I'm always sad it doesn't show as much as some of the other Halloween movies on Disney Channel.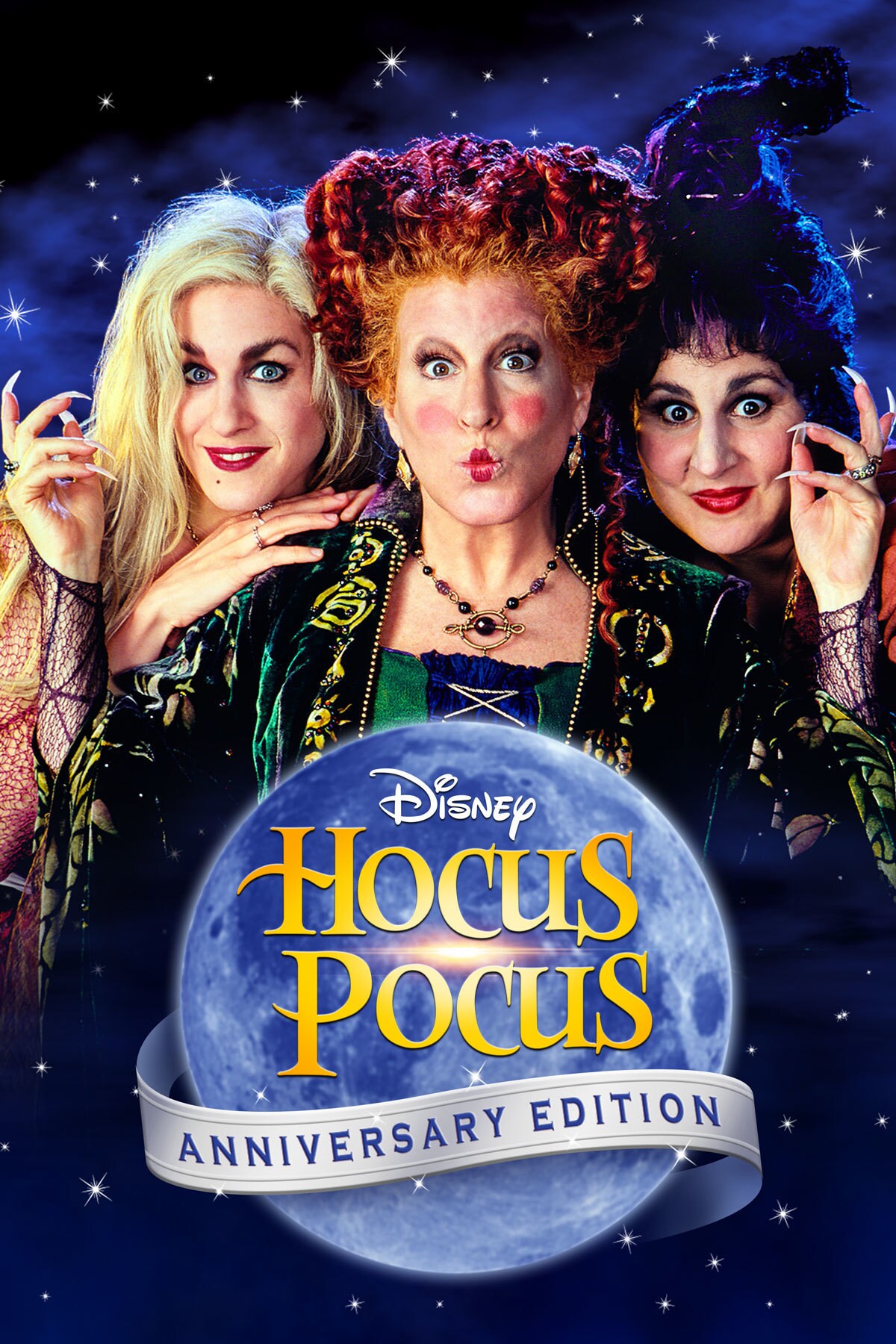 Is there really any other way to celebrate Halloween than watching Hocus Pocus? This is peak Halloween movies. I'm obsessed with the Sanderson sisters. For me celebrating Halloween is watching Hocus Pocus. When The Wicked Deep came out and I heard it was like Hocus Pocus I immediately devoured it. Another great watch with my sister J
Casper is another great movie that brings me super joy. Bill Pullman and baby Christina Ricci. What else do you need in life? "Can I keep you" *sigh*
It's hard to pick one when I pretty much love all of his creepy movies. Nightmare Before Christmas is probably my fave, but I really do enjoy them all. Sleepy Hollow, Edward Scissorhands, Beetlejuice, Frankenweenie, Sweeney Todd: The Demon Barber of Fleet Street, Corpse Bride. I love them all J
Another great movie with some seriously great actresses. And it's like a cute like Romantic Comedy that also has witches. Please go watch this movie
I'm not a big horror fan, I don't do well with stress. But I absolutely love The Shining. Maybe it's because I read the book or because it's directed by Stanley Kubrick. But I freaking love this movie. My dad and I used to watch this all the time together.
One of my favorite movies of all time. I remember seeing this on Broadway and falling in love even more. My dad loved Mel Brooks and Young Frankenstein was one of his favorites. The great Gene Wilder was fantastic in it. If you ever want to laugh listen to the soundtrack of the musical. And just think of a group of Catholic school music department kids going to see this on Broadway. That was my freshman year experience seeing this.
Probably one of the most thrilling movies I've ever seen in my life. I haven't watched in my home, but I saw it in theaters and it was an experience. I don't think I breathed at all watching it. If you haven't seen this. Know your senses are going to be a mess after it. A truly surreal experience
LAST BUT NOT LEAST…..
Every Halloween episode on Psych: I've said before that Psych is one of my favorite shows ever to air. And one of the best things were their Halloween/ Creepy episodes. This whole show was a homage to the 80s, so you can imagine what kind of episodes they've done. They even have a DVD collection to their Halloween episodes. There are 11 episodes total and it's truly the best thing. Click here for the list of the episodes in the collection.
As you can see I'm clearly a 90s kid. But these are just some of my many favorite Halloween movies that I try to watch every year. What are some of your favorite Halloween Movies/TV episodes?