Title: The Wicker King
Author: K. Ancrum
Rating: ★★★★★
Publication Date: October 31, 2017
Friends! This book was such a surprise for me. I am not the biggest fan of contemporary but I'm trying new things. This was also the first book pick for The Dragons and Tea Book Club! I'm so very thankful to be a part of this club and can't wait to make new friends in this wonderful book community.
This is a messed up book. The whole time reading I felt every emotion imaginable and it wasn't until the end where I thought "wow I love this and I hate how much I love it." I can see why this would be a polarizing story for some.
The Wicker King is a brilliantly written well-plotted story that takes the reader on a dark, emotional and (even a little) disturbing journey. I devoured this book at work and then proceeded to tell my friend (also at work) to please read this so I could have someone to cry over this with. The entire time reading I felt every emotion imaginable. The end of the book had me feeling like Kat reading "10 Things I Hate About You" to Patrick in the movie 10 Things I Hate About You. I hated how much I loved The Wicker King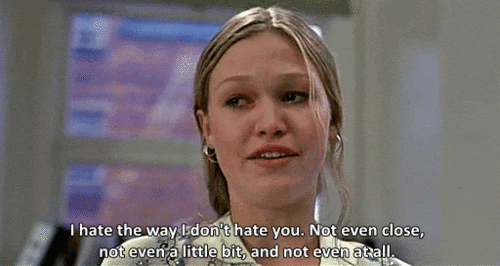 Visually stunning by using the pages to signify the main characters' inner turmoil. As the story progresses, the pages become darker eventually turning black. One of the most creative things I've ever seen in a book. The plot is enthralling and the characters are unique, making for a gripping story. The chapters were short which made it very hard for me to put it down.
August and Jack were such interesting TRAGIC characters who I loved. I just want to take them home with me and make them all the food. Broken kids who have gone through a lot for their age. Abusive and neglectful parenting tied these two men together into a relationship that was unhealthy for them both. Codependent to an unhealthy level, Ancrum gives us the story of two young men obsessed with each other and the lengths they will go for each other.
August's voice throughout the book is so jumbled and well-done that it added an extra level of suspense for the reader. Ancrum does a wonderful job of showing August's confused inner thoughts. I was confused about his relationships with the other characters and so was August.
A raw and powerful look at mental illness, The Wicker King explores many topics that resonate with many of us. The repercussions of absent, and neglectful parenting greatly impacted the characters and greatly propelled the plot. The effects of unhealthy relationships also really move the plot along. Ancrum does a brilliant job of having a neutral perspective on the characters and their relationships.
All in all, I think this was a brilliantly written book I fell in love with. For my first contemporary book in many years, I found myself asking for more. This is a messed up book, as I've said. You'll either love it or you'll hate it. But it's a book I will forever be recommending to people.
"If you drop the weight you are carrying, it is okay. You can build yourself back up out of the pieces."